▩ LÄRM ▩ Műhely ▩ ▩ TELEϟPORT▩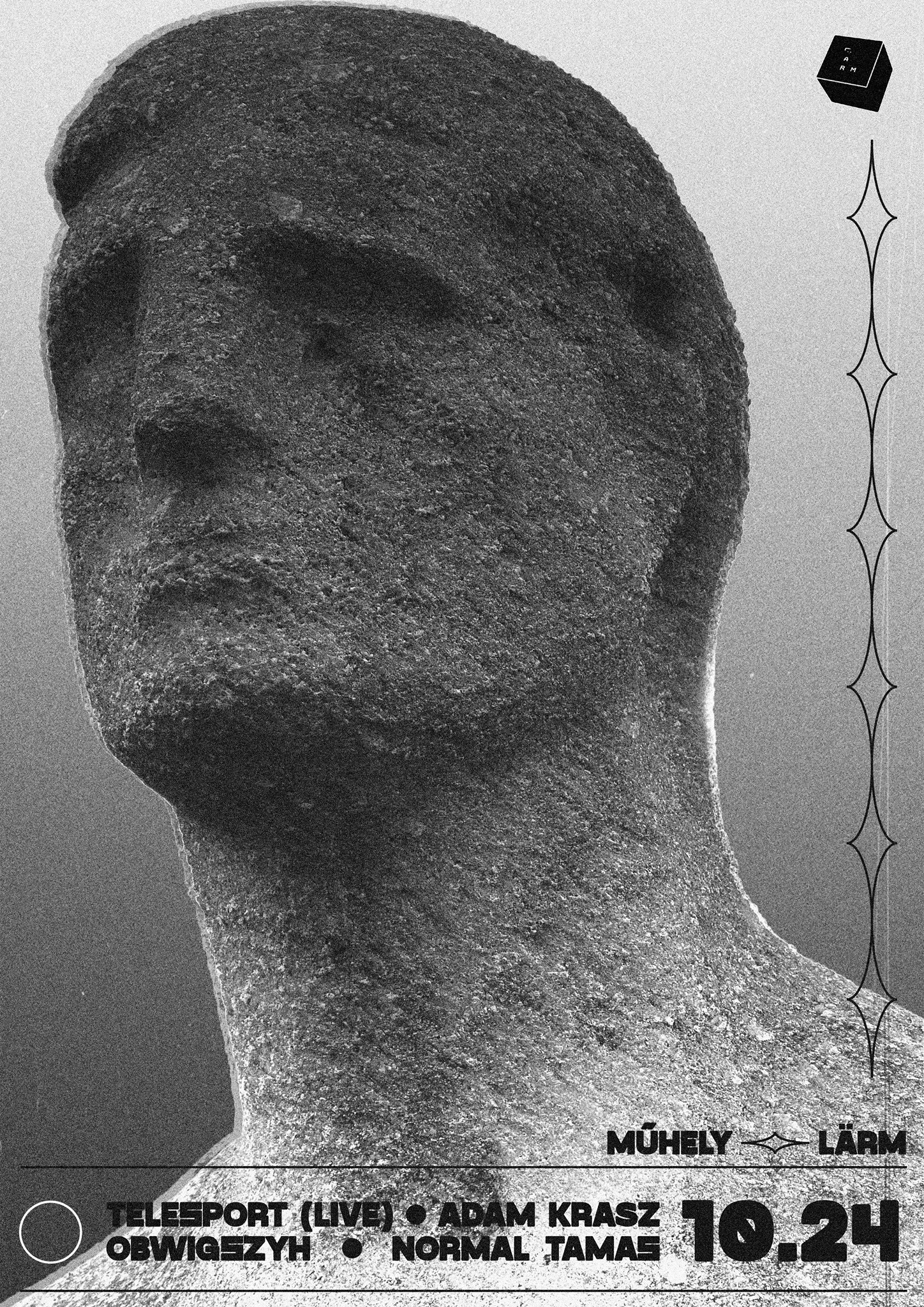 ▩ LINEUP ▩
▩ INFO ▩
Szerezzétek be a legújabb merch baseball sapkánk a buliig és ajándék belépőt adunk mellé! A kézzel hímzett sapikat Flóra Pertics készítette nektek. Keressétek a Bandcampen!
Egy sötét kockában gyakorlatilag lényegtelen, hogy hányat üt az óra.
Jó barátunk, a DAVORIA tagja,
, legendás moduláris szintetizátorával, dimenziókon átívelő hard tekno szettel készül októberi bulinkra. A live actet a Műhely rezidensek DJ szettjei szupportálják:
kiállásmentes zakatolással,
frissen készült indusztriáljaival,
pedig gimnasztikai gyakorlatokkal várja a közönséget.
▩ ENG ▩
Get our latest baseball cap merch, by Flóra Pertics, until the event and get a free ticket with it! Available on Bandcamp!
You can buy a special support ticket in advance, which comes with a handmade, embroidered Műhely baseball cap and our latest EP's (MHL007) digital version.
In a black box there is little relevance of what the clock is showing.
Our good friend
, the member of DAVORIA, brings out his legendary modular synth for some overwhelming, inter-dimensional hard tekno live set. The Műhely co-pilots our intergalactic journey:
with uninterrupted delivery of rhythmic sub-bass vibrations and peaking distortions,
's with his fresh industrial sounds and
with some of the hardest, bounciest kicks in town.
▩ INPUT ▩
1700-2000 _ 1000 HUF / 3 EUR
2000-2300 _ 1500 HUF / 5 EUR
SUPPORT TICKET _4000 HUF/13 EUR (Műhely baseball cap + ticket + MHL007)
Fontos, hogy vigyázzunk egymásra az este során, ha rosszul éreznéd magad, inkább maradj otthon! A bejáratnál lázat mérünk.
If you feel sick, please stay home! Temperature control at entrance.
NO GUNS, NO RACISM, NO HOMOPHOBIA, NO BASZAKODÁS