Telefon Tel Aviv, Second Woman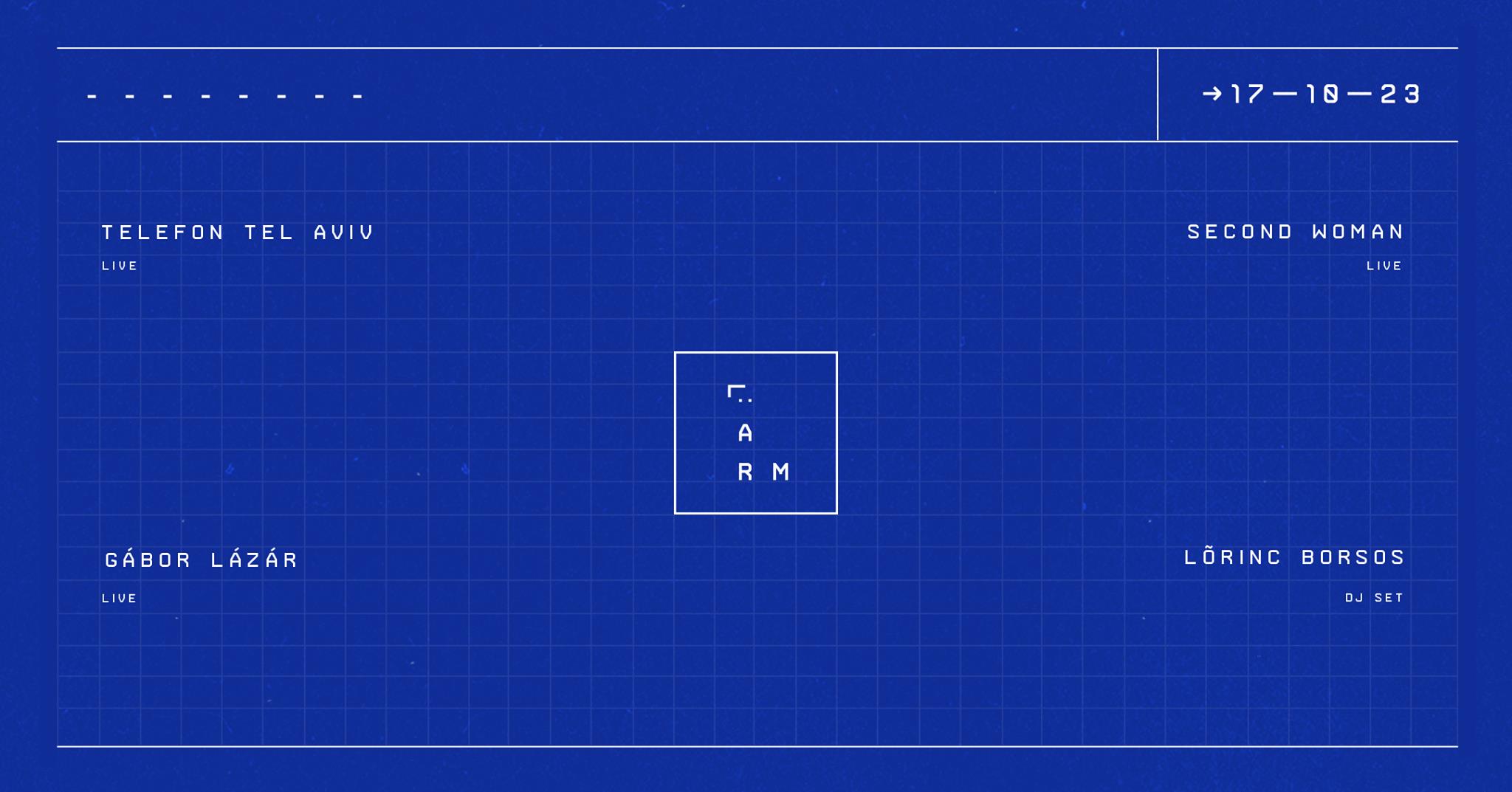 Telefon Tel Aviv live
Second Woman live
Gábor Lázár live
Lőrinc Borsos dj set
Telefon Tel Aviv is an electronic duo formed in 1999 by two New Orleans high-school friends, Joshua Eustis and Charles Cooper. Since Cooper's accidental death in 2009, Telefon Tel Aviv has continued with Eustis as the sole official member. Now he is also known for being a member of the most recent lineup of Puscifer and Nine Inch Nails' live performances. The duo - shaped by a diverse set of influences that included British IDM and Black American music - became famous for its experimental sound and finally landed at Ellen Alien's BPitch Control label. Darker and synth-driven, their third album (Immolate Yourself) took a dramatic left turn towards a more unabashedly pop-minded sound.

Second Woman is a the collaborative project featuring Turk Dietrich of Belong and Joshua Eustis of Telefon Tel Aviv. The concept began with the idea of taking tropes from footwork, dub, house, and techno, and twisting these ideas into something kaleidoscopically liberated from the grid, tweaking the perception of time and space within the audio field into something ASMR-inducing and ultimately satisfying to listen to.

These two American acts will be supported by local Hungarian talents. Gábor Lázár is known for his super-forward techno reductions combining viscerally affective electronic timbre and hyperkinetic patterns, while the Borsos Lőrinc artist duo (together with The Corporation and T+U collectives) transformed LÄRM two years ago into an "aesthetic state" under the name Insecurity State, which focused on mutations of industrial and freetekno as an abstract statement of the individual fighting against political repression.