Dear dancers, our gates are closed until further notice due to the current health situation.
Please stay home, take care and we hopefully see you sooner than later. <3
One year of Pursuit of Acid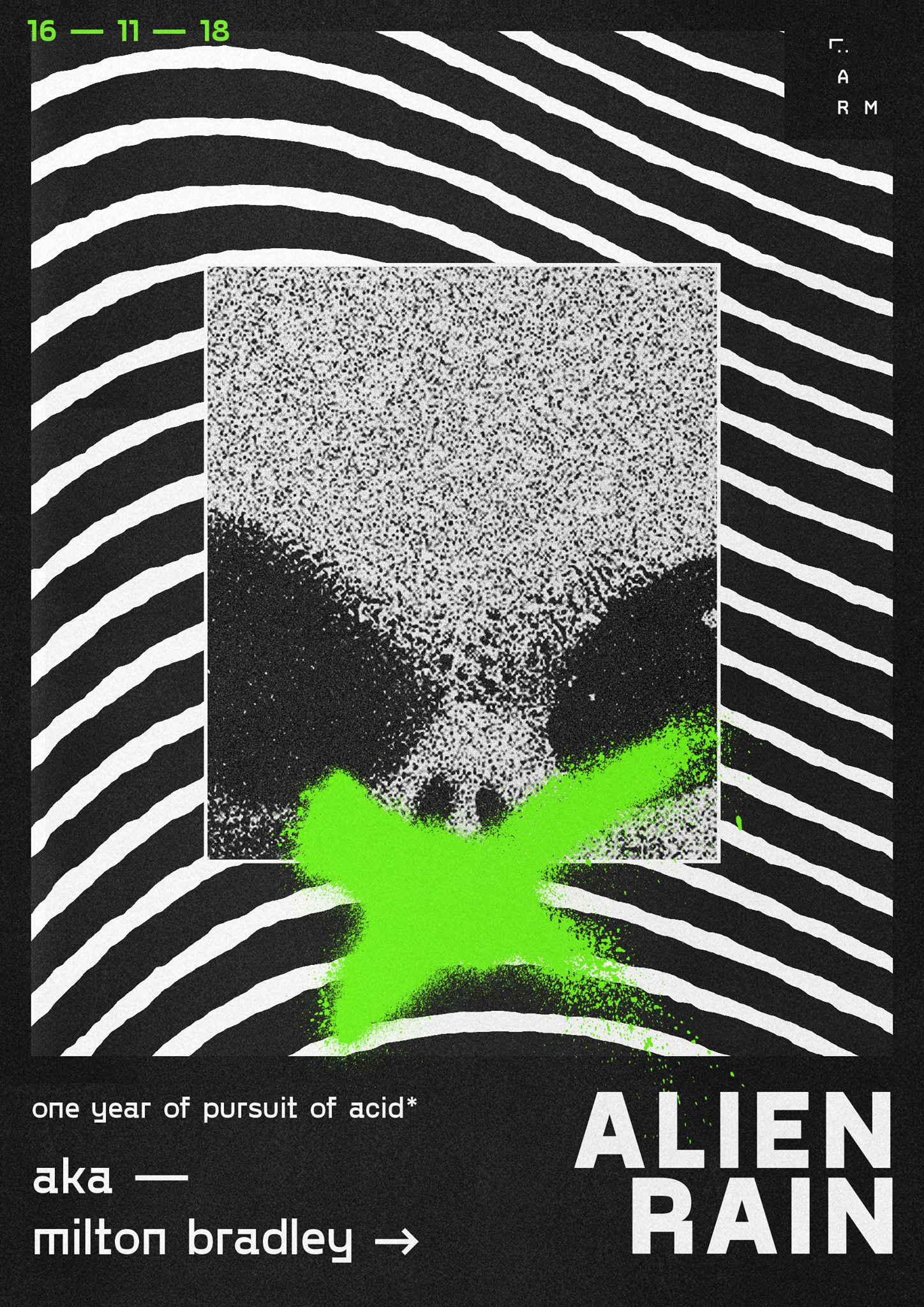 Alien Rain
Imre Kiss
Man + Machine
NYXA
Mankind
Tirza
Milton Bradley is a name that has become synonymous with brooding futuristic acid landscapes. The Berliner grew up through the fall of the wall, and consequently the rise of techno in Europe and Germany. Like many producers, it was sheer curiosity with electronic sounds during the late 80's that sparked Bradley's initial interests with making music.

Bradley's love for acid house always stayed with him and eventually gave birth to the 90s acid-inspired project Alien Rain in 2012. Hypnotic, haunting sci-fi 303 rhythms shape the sonic signature of Alien Rain, teamed with an emotive intensity characteristic of Bradley's productions.