▩ LÄRM ▩ ▩ Metronóm ▩ Assembler Code ▩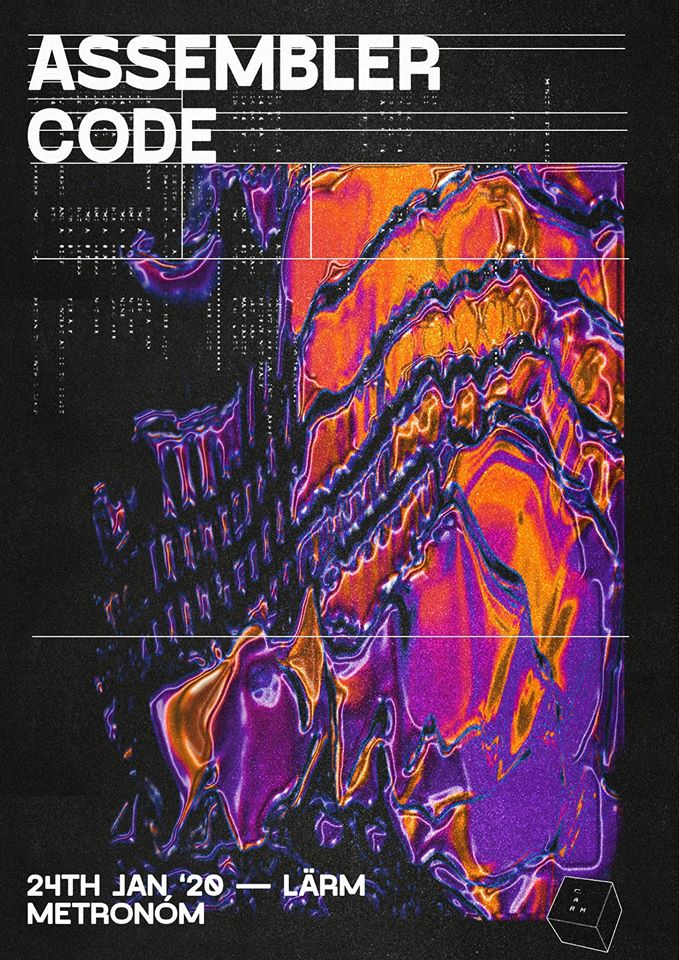 ▩ INFO
Ismét szögletes mozgások a fekete geometriai alakzatban: örömmel jelenthetjük az embergép-sorozat Metronóm újabb debütálóját, éspedig az elektrófőnök Assembler Code személyében.

▩ LINEUP
Assembler Code [CPU / Mechatronica]
Polarknot
Aurin

▩ MORE INFO
Az ausztráliai születésű producer masszív diszkográfiát tudhat magáénak, köztük számtalan közös megjelenéssel bűntársával, Jensen Interceptorral, olyan kiadóknál, mint a Central Processing Unit, a Boysnoize Records, a Cultivated Electronics, az International Chrome vagy a Mechatronica. Az oldschool ravekre emlékeztető kirobbanó energiájú stílusa szilárd helyre helyezi őt a színtéren.

▩ ENGLISH INFO
We're happy to announce another Metronóm debut in the form of electro boss Assembler Code. The Australian born producer has built an impressive discography through frequent collaborations with his partner in crime Jensen Interceptor, releasing across some of the finest labels out there, including Central Processing Unit, Boysnoize, Cultivated Electronics, International Chrome & Mechatronica. Kicking things off has established him a firm place in the electro scene, with his high-energy style reminiscent of old-school rave.

▩ SPECIAL VISUAL
Az este Görcz Andrea gondoskodik majd a vizuálról egy generatív kódolt őrülettel. // For the night Andrea Görcz will take care of your visual journey and make you lose your mind on some generative visual madness.