Dear dancers, our gates are closed until further notice due to the current health situation.
Please stay home, take care and we hopefully see you sooner than later. <3
▩ 3 years of CRIME ▩ Inhalt Der Nacht ▩ LÄRM ▩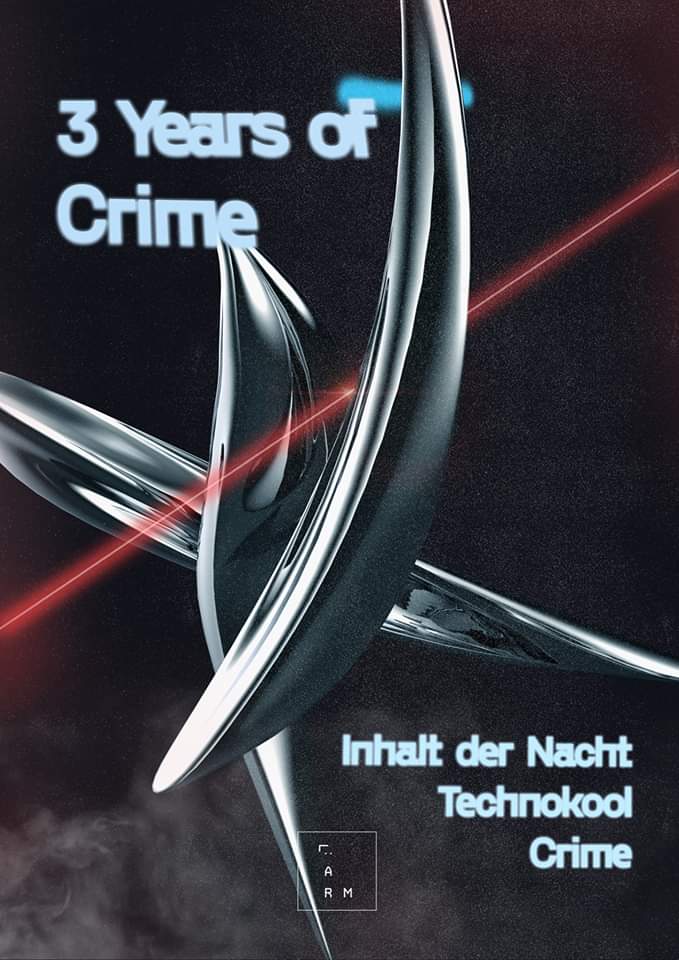 ▩ 3 YEARS OF CRIME
Három éve csavarjuk maximumra a füstgépet, villantjuk a strobit, és izzadjuk tele a táncteret, eljőtt az idő, hogy ünnepeljünk az egyik kedvenc Berlin boi techno testvérünkkel, Inhalt Der Nachttal kiegészülve.

▩ LINEUP
Inhalt der Nacht (Lebendig, Monnom Black)
Technokool
CRIME

▩ INFO
"Sötét, húzós, néhol EBM-nek álcázott techno" - így jellemeztük két éve Inhalt Der Nacht hangzását, mikor utoljára nálunk járt. Az akkori újvonalas berlini techno közösség fiatal tehetsége ma már a szcéna kikerülhetetlen művésze. Az eltelt időben a Griessmuehle mellett a grúziai KHIDI klub is felkérte rezidensnek, zenéit Dax J Monnom Black kiadója és a Voxnox Records adta ki, saját Lebendig labelje a nyolcadik brutál megjelenésnél tart, és mikor épp nem Parallx-szal b2b-ezik, akkor lehet a Berghainban láncolja le a táncteret. Nagy örömünkre most visszatér hozzánk a Lärmbe a harmadik évfordulónkra.

▩ ENG
"Inhalt Der Nacht is making waves in the underground techno scene with his EBM-inspired, heavy and dark releases" - we wrote 2 years ago, when he played at CRIME. Since then the Berlin native got a KHIDI residency, his music released on Dax J's Monnom Black label, all while his own label called Lebendig is going strong. He toured all across the world, and just recently closed at Berghain with no mercy. Metal background mixed with rave attitude, we are extremely happy that he returns to Lärm for our third birthday.