Dear dancers, our gates are closed until further notice due to the current health situation.
Please stay home, take care and we hopefully see you sooner than later. <3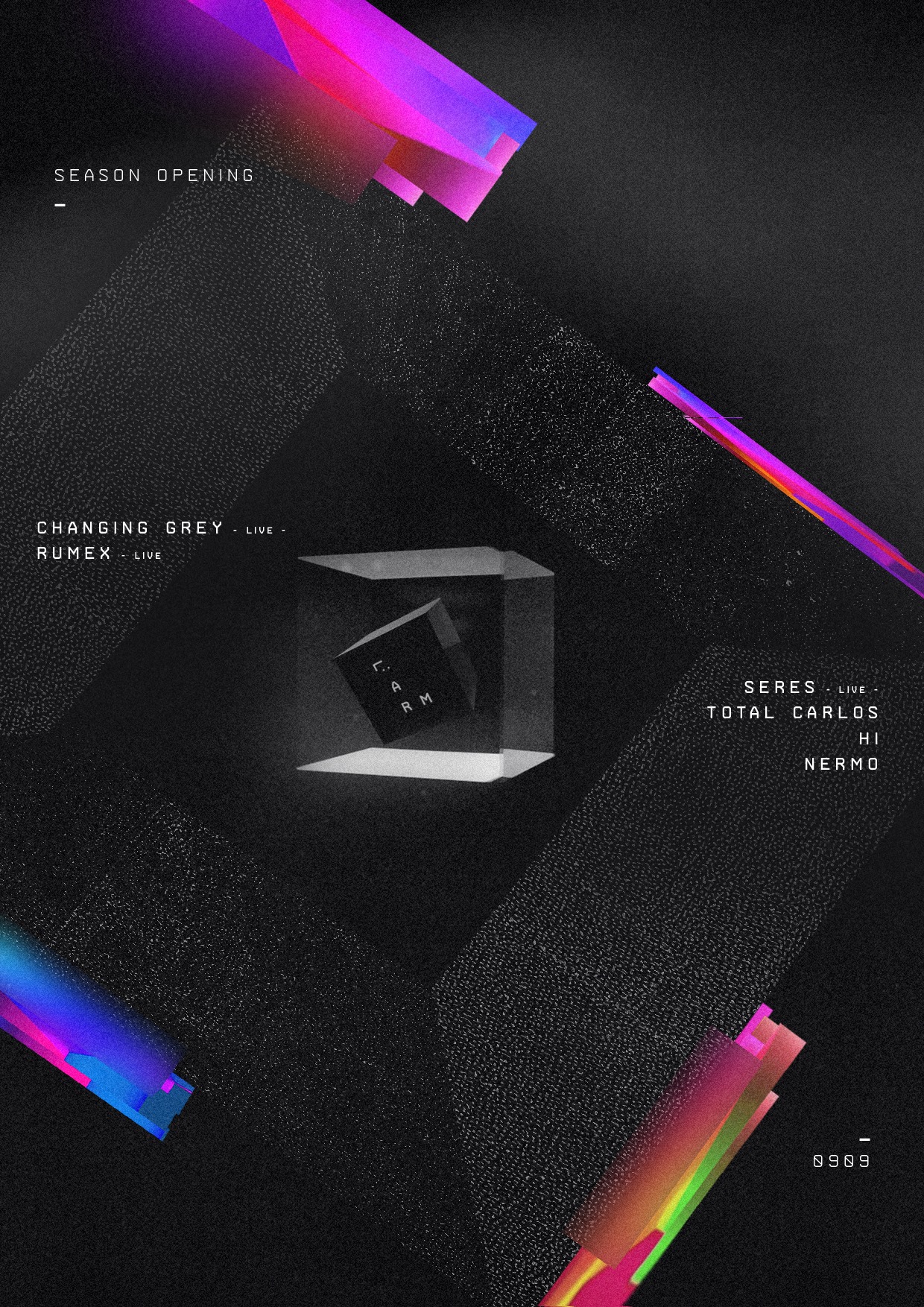 Changing Grey (live)
Rumex (live)
Seres (live)
Total Carlos
Hi
Nermo
We open up again.
As usual, we didn't leave the club untouched: we have some new spaces, new corridors, new lights that don't get in your face, and more separation from the outside world. And for a cosmic new start, we'll have the up-and-coming Rumex, NVC's Seres and Hungary's best kept secret, the intergalactic Changing Grey testing your senses with their live acts. Plus our very own LÄRM deejays, Nermo and Hi with their fine ass house selections.