▩ Polyphony ▩ Onyvaa live ▩ Ramin Sayyah live ▩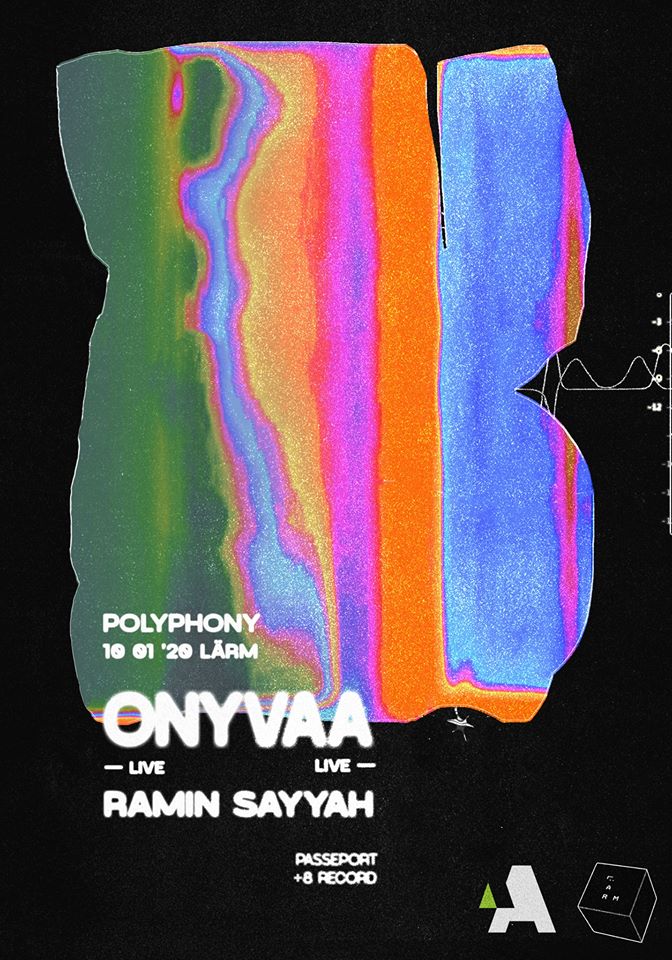 This is going to be a crazy live show with ONYVAA!!!

▩ INFO
Polyphony:The style of simultaneously combining of modular synths and analogue machines to shake the floor up. The uncut composition will be written and played by Ramin Sayyah and his guests.

Los angles native producer and live act, ONYVAA is one of Europe's newest talent that is rising on the global techno circuit. During her live act performance you can expect an energetic voyage that is influenced by the timeless sounds of Detroit and early 90's warehouse techno.

Most recently she performed live before Richie Hawtin's last CLOSE show and released a dancefloor monster on PLUS8.

Based in Paris, she is the founder/owner of vinyl label, Passeport Records, which is distributed and pressed by Word and Sound and mastered by Dubplates & Mastering in Berlin.

ONYVAA's brand of no frills and movement provoking techno has landed her on renowned stages like Rex Club, Spazio 900, Paradiso, Harry Klein, Cafe Gallery, Loft Club, Festival Panoramas, Marvellous Island Festival, Café d'Anvers, D! Club Lausanne, Future Frequency Festival, Cercle at Musée de l'Air et de l'Espace and l'Institut du Monde Arabe alongside artists like Len Faki, Josh Wink, Luke Slater, Ken Ishii, Chris Leibing, Ellen Allien, Charlotte de Witte, Fjaak and many more.

▩ Links
http://www.onyvaa.com/
https://www.instagram.com/onyvaa/
https://soundcloud.com/onyvaa
https://www.facebook.com/passeportrecords/
https://www.facebook.com/Plus8Records/

https://www.instagram.com/ramin_sayyah/
https://soundcloud.com/ramin-sayyah-studio

More info soon...