Dear dancers, our gates are closed until further notice due to the current health situation.
Please stay home, take care and we hopefully see you sooner than later. <3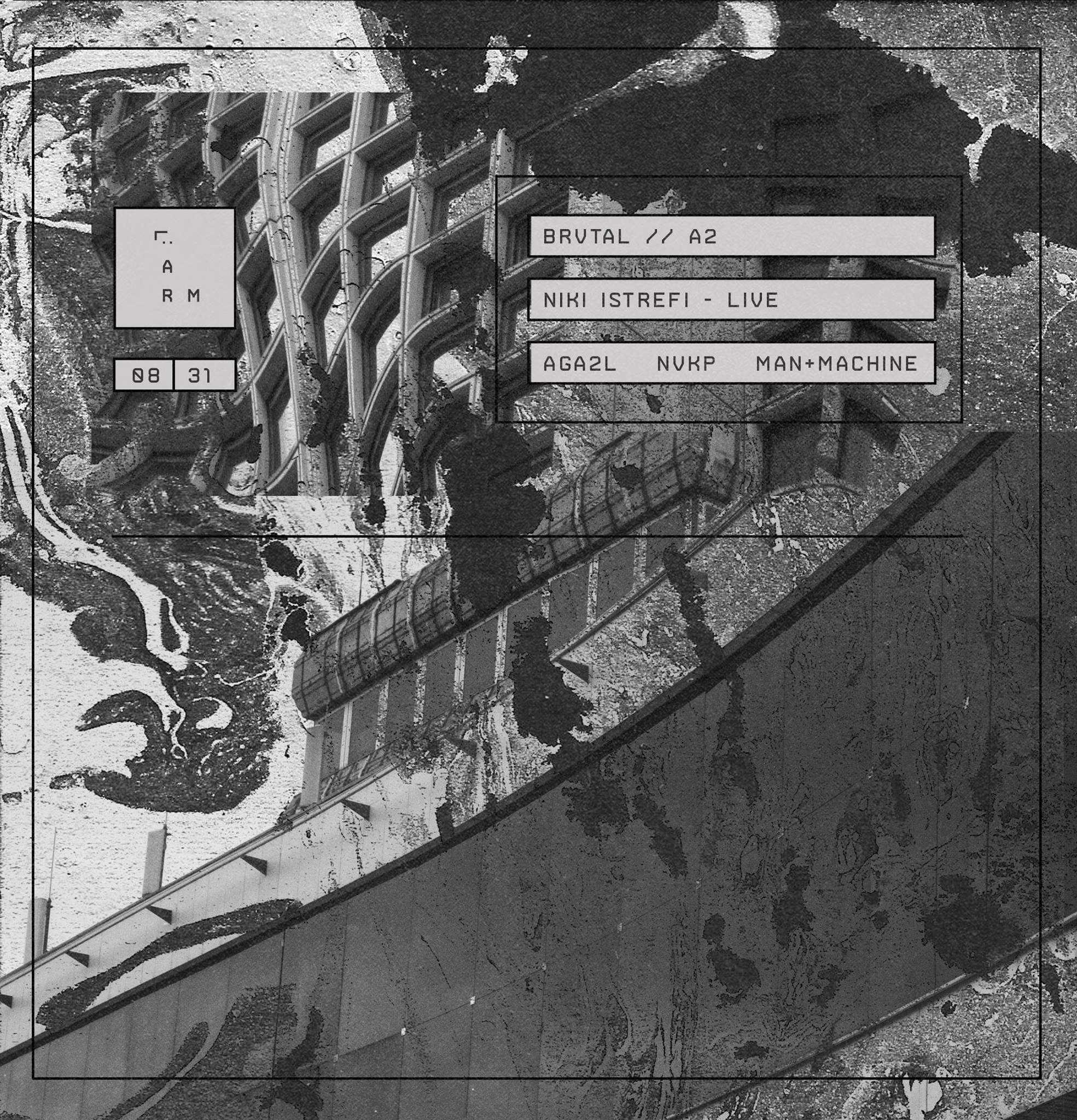 AGA2L [HU]
Man + Machine
NVKP
Max Sinclair [HU/K-k]
On the 31st of August machines will howl with exceptional brutality at Lärm. You can blame BRVTAL for the noise. For this occasion Niki Istrefi, one of the most exciting producer of the contemporary techno, will come to Hungary for the very first time and will be accompanied by AGA2L, NVKP and Man + Machine from the Hungarian underground scene.
▩ IN
2000 HUF