Dear dancers, our gates are closed until further notice due to the current health situation.
Please stay home, take care and we hopefully see you sooner than later. <3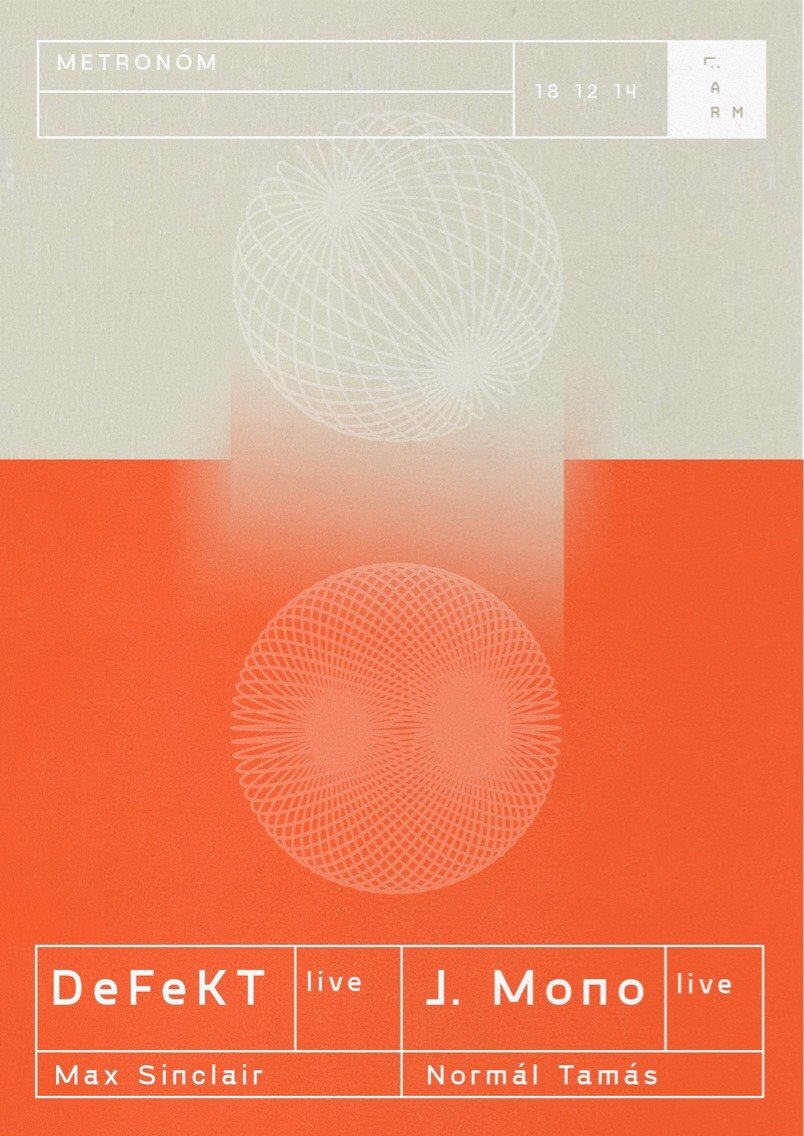 DeFeKT live (Earwiggle, Acid Avengers)
J. Mono live (Dalmata Daniel)
Normal Tamas (Techno Műhely, EXILES)
Max Sinclair (Dalmata Daniel)
SPECIAL GUEST: Inga Mauer (HVNX, shtum)
2KNOW
Metronóm's aim is to make everyone dive deeply into the duality of authentic and constantly altering electro.
Defekt (aka Matthew Flanagan) has been a tireless advocate of true electro and techno, steadily honing his hardware based sound that has earned him admirers all through the electronic music community DeFekt released a 8 track mini album on long-running Irish label Takeover in 2010 which gained huge support from DaveClarke; support that has continued seadily since. A slew of 12" eps and remixes have followed under his DeFeKT and ESS guises, on an array of top labels like ElectronicExplorations, Komisch, ConvexIndustries, SolarOneMusic, ACRecords, NewFlesh, CultivatedElectronics, SignalCode and BoysnoizeRecords. He has also established a collaboration with fellow Dublin-based producer and dj, Sunil Sharpe, under the name Tinfoil. So far they have released five well-received 12"s on their own self-titled label, carving out a niche for their unique sound in today's hard edged techno market. Defekt's long-time devotion to analog drum machines and modular synths make him a leading authority on both, as exemplidied in the exciting, dynamic nature of his live sets and productions. In a techno scene now fascinated by hardware and live performance, there are few best placed show ut's all done as Defekt.
Straight outta St. Petersburg, where she is a resident at the famous Stackenschneider, Inga Mauer likes to play with darkness, be it dark humour or dark tunes. She can skilfully reach daredevil industrial techno organically from a coldwave track, showcasing her impressive knowledge of a wide range of genres. Her reputation precedes her, with impressed audiences in cities all around the world.

IN
2300-2400 2000 HUF
0000-0600 2500 HUF