Dear dancers, our gates are closed until further notice due to the current health situation.
Please stay home, take care and we hopefully see you sooner than later. <3
Ostgut Ton, Beats In Space - JPN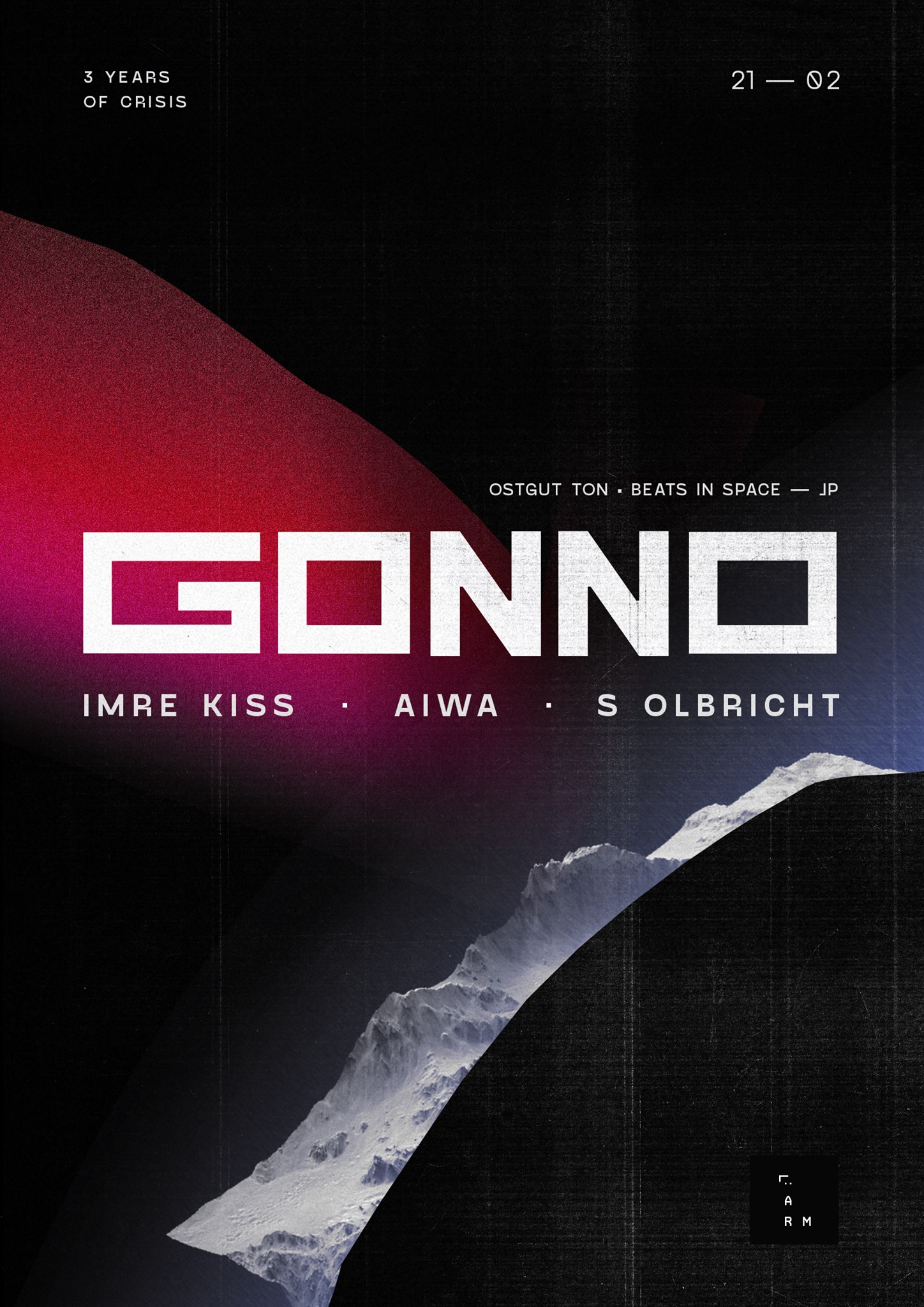 GONNO (Ostgut Ton, Beats In Space — JP)
Imre Kiss
A I W A
S Olbricht
We celebrate our 3rd year at Lärm by welcoming back our good friend from Tokyo, GONNO. As a key member of the contemporary electronic music landscape of Japan and the Far East, he has released on prestigious domestic and international labels like mule musiq, Perc Trax, Beats In Space and Ostgut Ton. With his melodic take on techno and pitch perfect mixing technique, he played one of the most memorable sets in Lärm last summer. It was only natural to invite him back for our anniversary in the black box.
ENTRY: 1000 HUF