Dear dancers, our gates are closed until further notice due to the current health situation.
Please stay home, take care and we hopefully see you sooner than later. <3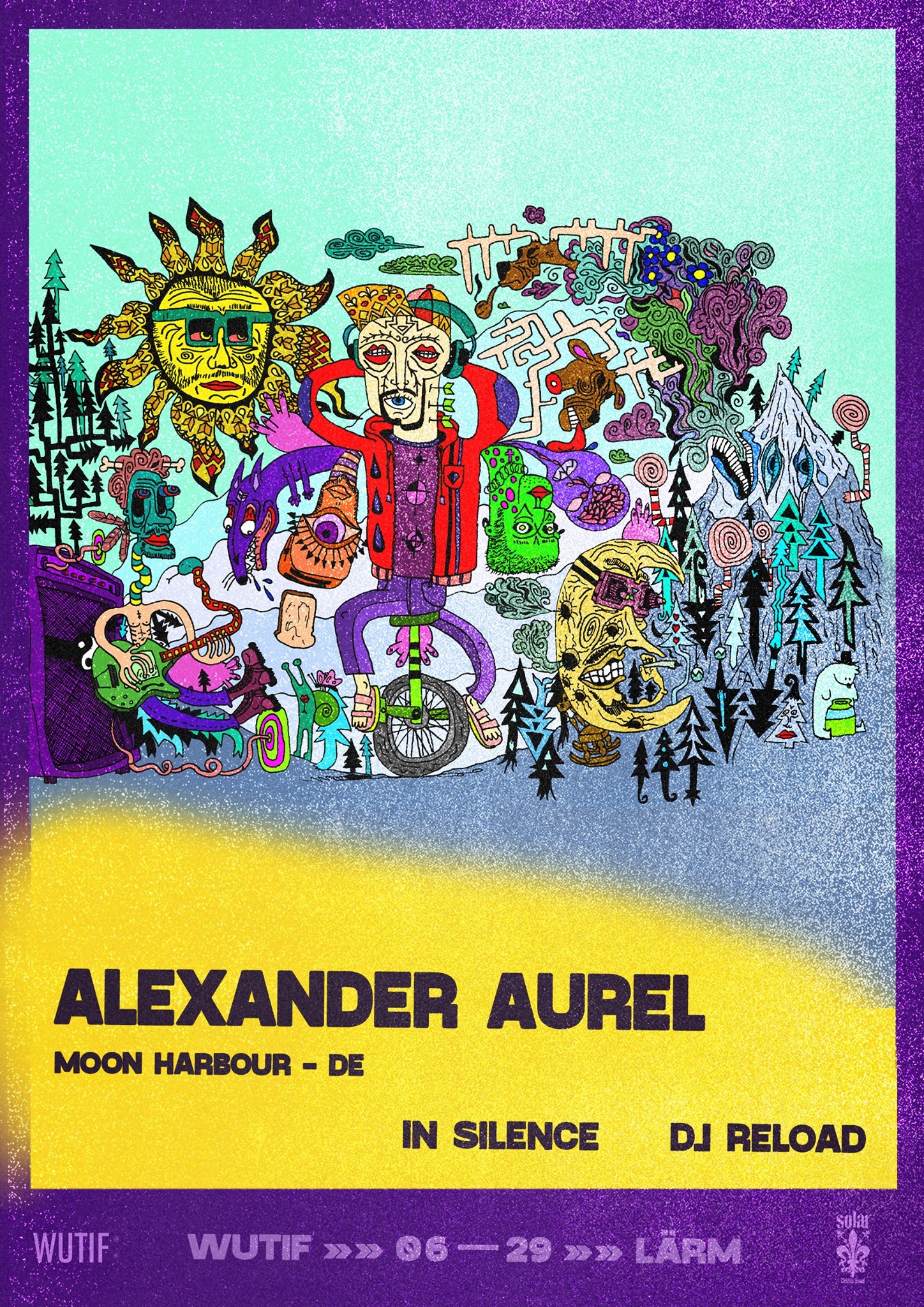 Alexander Aurel (Moon Harbour, DE)
DJ Reload
In silence
Here is the fifth round, now in LARM, to make a raveolution and keep building proper party culture in our lovely city. How? Presenting musical talents from near and far, let them be established or rising phenomenons, all united under one flag: house music.

WUTIF …everyone is just dancing on the dancefloor?
WUTIF …no phones are shuffling above the heads?
WUTIF …everyone is friendly to everyone dancing around?
WUTIF …melodic electronic music is filling everyone's heart?

Are you brave enough to rave with us?
One of the first things you'll notice about Alexander Aurel is his mental and emotional flexibility, constantly chasing him to discover fresh musical pastures. This flexibility turned out to be an effervescent source of inspiration. He presents a wide musical spectrum that sounds percussive, melodic, pushy and groovy. Don't be surprised if you meet him in the middle of the dancefloor while playing a set – Alex enjoys to be truly "at eye level" with the crowd. His sweeping sound, paired with an open mind and congenialness, cleared him the way to tune in to a successful DJ career: He was long-term resident at the famous U60311 in Frankfurt and along with his residency at Level 6 in Darmstadt and at the "Großstadtliebe" events, numerous bookings all over Germany fill his agenda. Besides DJing Mr. Aurel spends a lot of time at the studio, producing his own tracks and releasing them on Labels such as Terminal M, Frequenza, Soap, Circle Music or Harthouse. Currently, he is one of the Residents at the hip "As you like it"-events, where he is playing together with DJ Karotte, doing what he knows best: Simply celebrating the moment and letting the music speak for itself.

IN
1500 < 01:00 < 2000 HUF

ARTWORK BY
the most amazing and crazy talented Matt Fourcoat