Dear dancers, our gates are closed until further notice due to the current health situation.
Please stay home, take care and we hopefully see you sooner than later. <3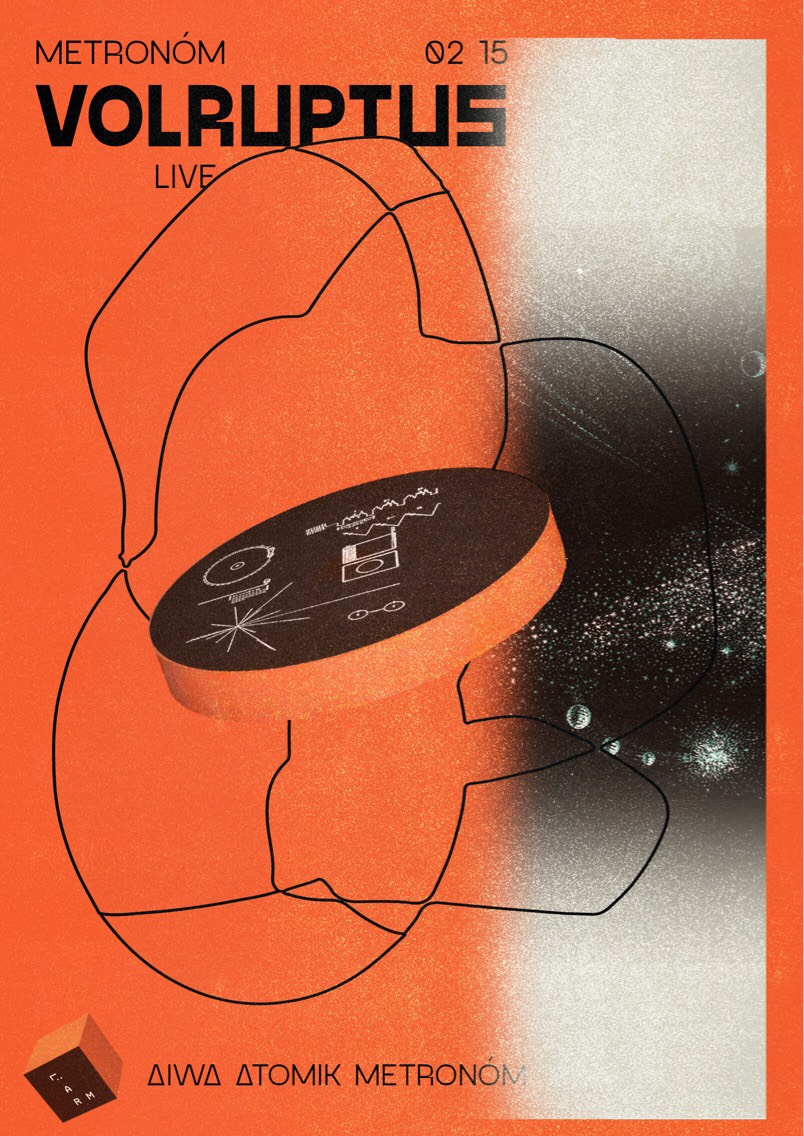 Volruptus (bbbbbb, трип)
A I W A
Atomik
Metronóm aka Aurin & Normal Tamas
Metronóm's aim is to make everyone dive deeply into the duality of authentic and constantly altering electro.
In his music, Volruptus mixing elements of electro, hardcore, miami bass and intergalactic bleep-bloops. The friendly alien has released his music on Bjarki's bbbbbb recors and Nina Kraviz's трип label and now is our guest for a live performance in Lärm. Fasten your seatbelts!
TICKETS
2300-2400 1500 HUF
0000-0100 2000 HUF