Dear dancers, our gates are closed until further notice due to the current health situation.
Please stay home, take care and we hopefully see you sooner than later. <3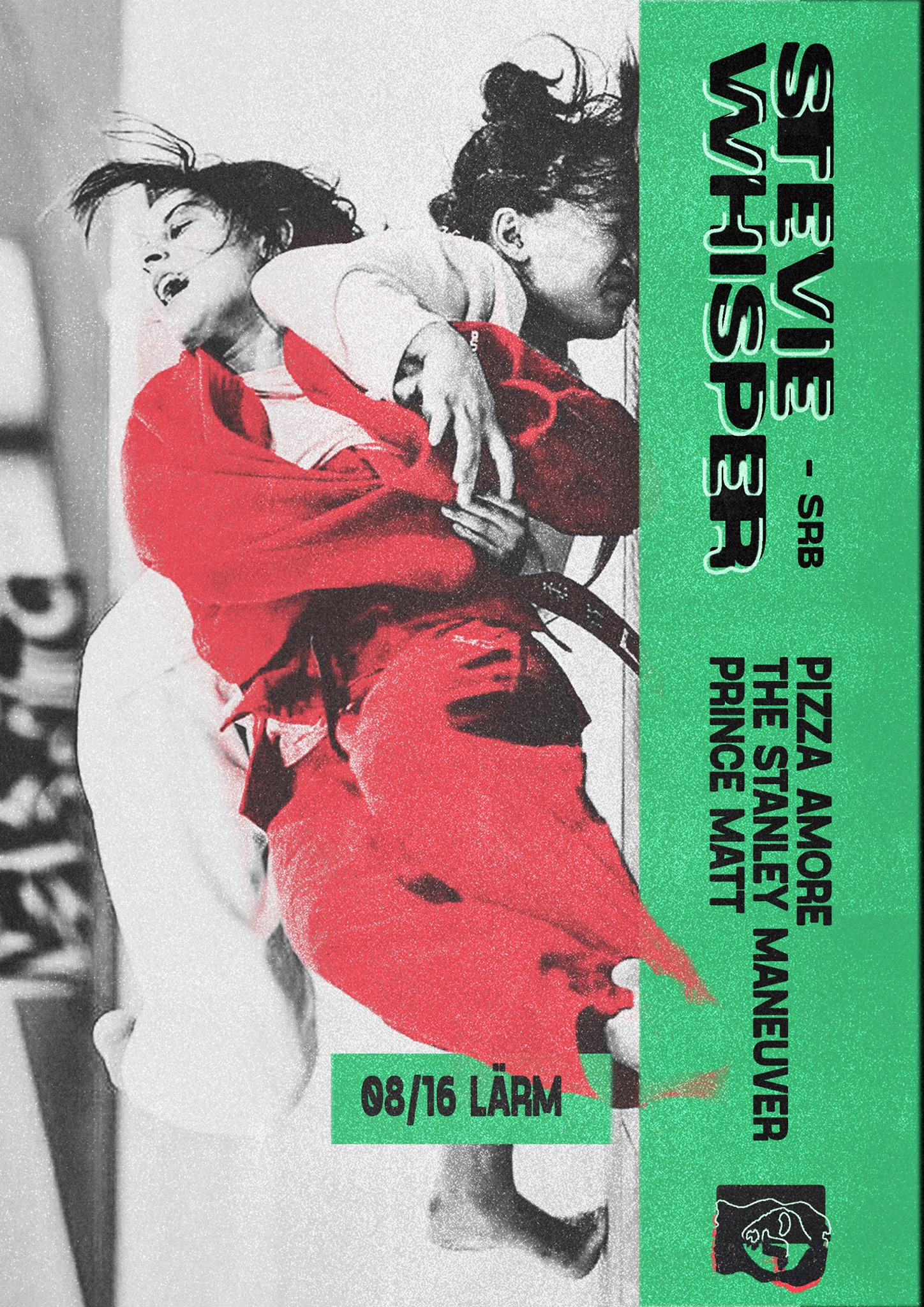 Pizza Amore
The Stanley Maneuver
Stevie Whisper
Prince Matt
Stevie Whisper is a DJ/Producer, promoter and Visual artist from Belgrade. Raised in the Vibrant hardcore scene of the early 2000'S he quickly became one of the pillars of the city's underground culture with collectives such as SuperSizeShe bringing the independent music scene closer to his hometown, booking acts such as Ariel Pink, Pink, Mac DeMarco, Dirty Beaches, The Soft Moon among many others.

In recent years he invested more energy in flirting with different genres of contemporary club-oriented music, being a regular in the DJ booths of Belgrade's most prominent underground clubs - 20/44 and Drugstore, putting his own Yes nights as well as various events with his Mystic Stylez crew.

His Most recent affair in the international scene was the release of the Donkey Milk LP in 2019 where you can easily recognize the influence of the past genres he was active in, but his Common Thread release also got quite an attention too.